Notes Documentation & Support
Notes for HubSpot Workflow
Installation Steps
Follow the steps below to install Notes with your HubSpot Account
2. Connect your HubSpot account
Select the account you want to install Notes on.
If you have the relevant permissions, after clicking the "Choose Account" button you'll be redirected automatically to the next step.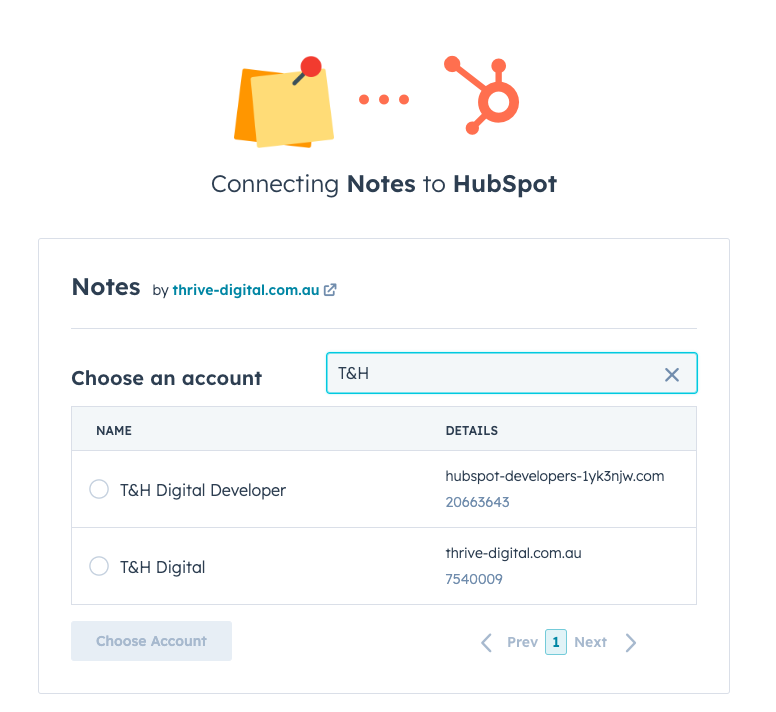 3. That's it!
Once you've connected your HubSpot account, the app will be ready to be used in your HubSpot workflows.
Dashboard
When you install the app, an account will be created for you at https://dashboard.thdigital.au/
To login the first time, please click on Forgot Password. You will then receive an email to set your password and access the dashboard.
From there, you can manage your subscription (cancelling, changing plans) discover our other apps, or raise support requests.
Uninstalling and Cancelling
To uninstall the app, please head to 'Connected Apps' in your HubSpot account's settings.
Select Notes and click on Uninstall.
Then, please head to the TH Digital Dashboard to cancel your subscription.
When you cancel your subscription, notes will not be created in your workflows automatically. Please review any workflow using the app before cancelling to ensure good business continuity.
Create notes in a HubSpot Workflow
How It Works
Easily create notes automatically in a HubSpot workflow.
Notes works with the following HubSpot objects: Contacts, Companies, Deals, Tickets, and Custom Objects.
On the left hand side of your workflow, scroll down and select 'Create Notes in Workflows'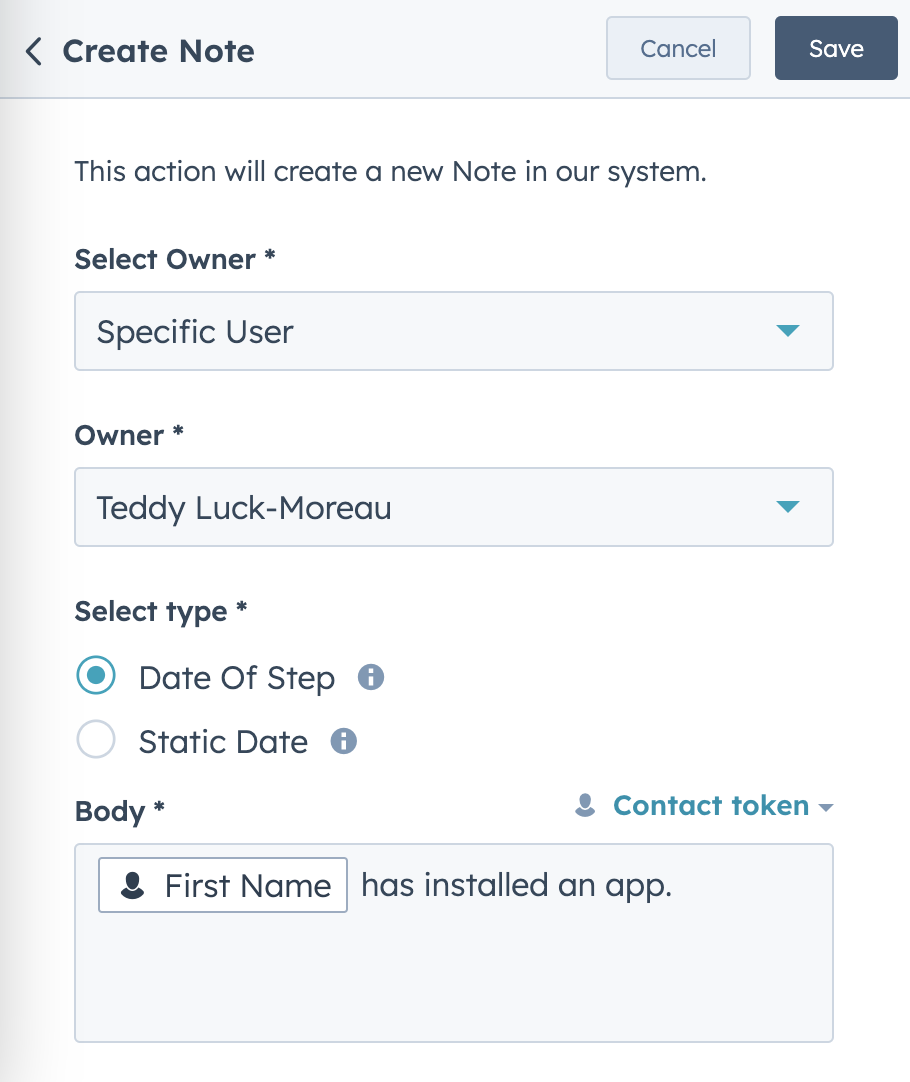 Customise your note with:
A note owner

The date (dynamic or static)

Note content (you can also add customisation tokens!

Click Save
Once your workflow has run, check the enrolled object and find the note that was automatically created!
Your success is our success
Fill out the form to raise an issue or to submit an new feature idea to make Notes even better to you.
Request an update
We listen to our users and incorporate your feedback into our roadmap.