Our Services
Child Care Marketing
We have developed successful marketing strategies for child care centres. We work with child care centres & preschools in Australia to develop their marketing strategies and increase their occupancy rates.
What We Do
How we help Child Care Centres with Digital Marketing
Great digital marketing is a lot of common sense, but putting everything together to grow your occupancy rates requires thorough research, planning, execution and communication.
01
Website Design and Build
From templated to custom build bespoke websites, we offer a variety of options to create a one that suits your needs as a business. With a strong background in digital design, creative direction and user experience, we make sure your digital assets leave your prospects and clients satisfied.
02
Google Ads
Certified Google Ads Experts, we can help you from a simple Google Ads setup through to large Google Ads accounts with complex account structures.
03
Google My Business
If your business is local, you will need to make the most of Google My Business. We will help you setup your account and optimise it to beat the competition.
04
SEO
We audit, analyse and recommend updates and changes to your current SEO strategy. If you're just starting, we can implement the best strategy for your business.
05
Email Marketing & Automation
We help you make the most of marketing automation to design and execute campaigns that run with very little human intervention, letting you focus on your business.
06
CRM
We help you choose a proper Customer Relationship Management system and customise it for your needs.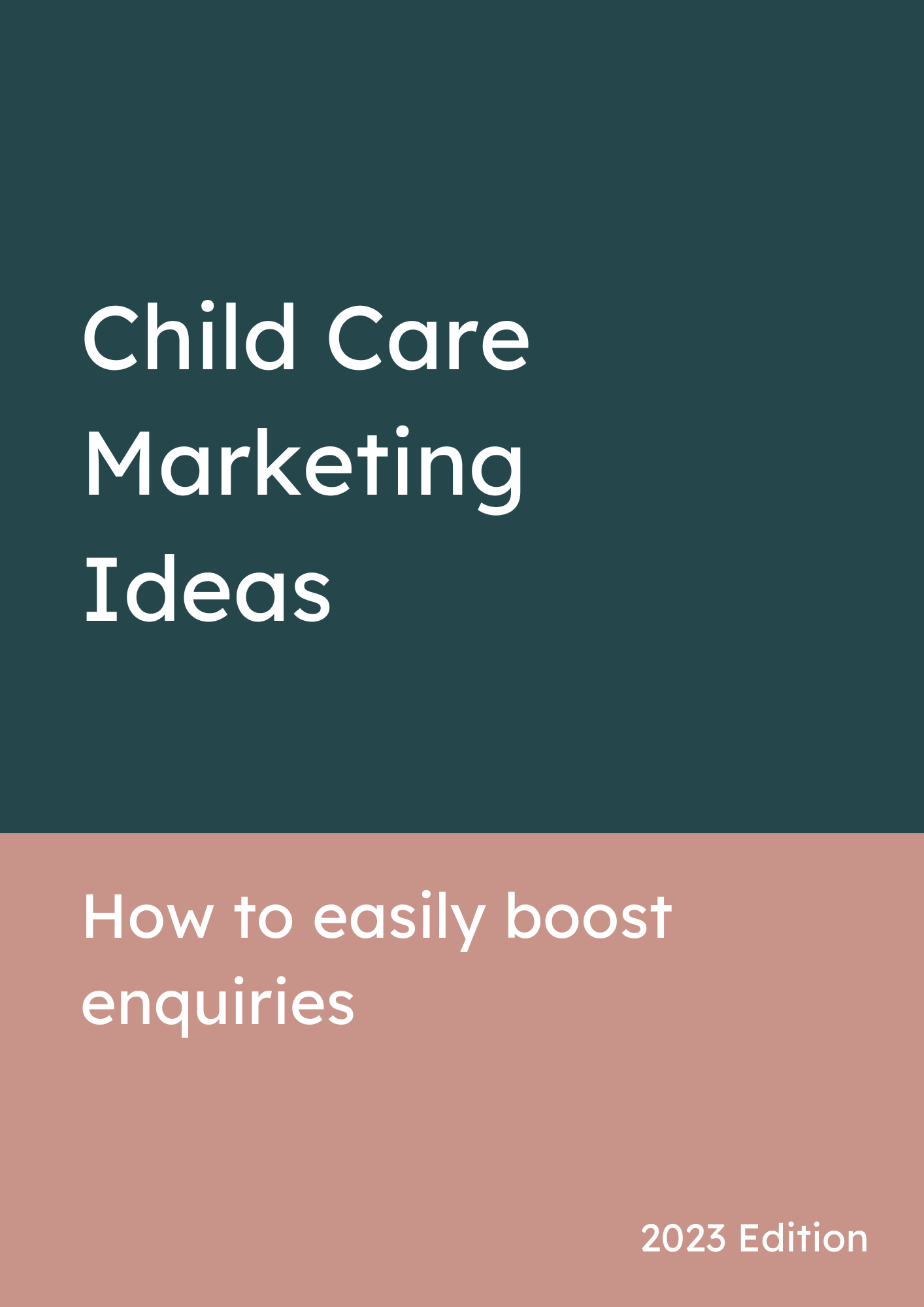 Case Study
Child Care
Marketing Ideas
See how we helped Handprints Early Learning Centres grow their online enquiries by over 250%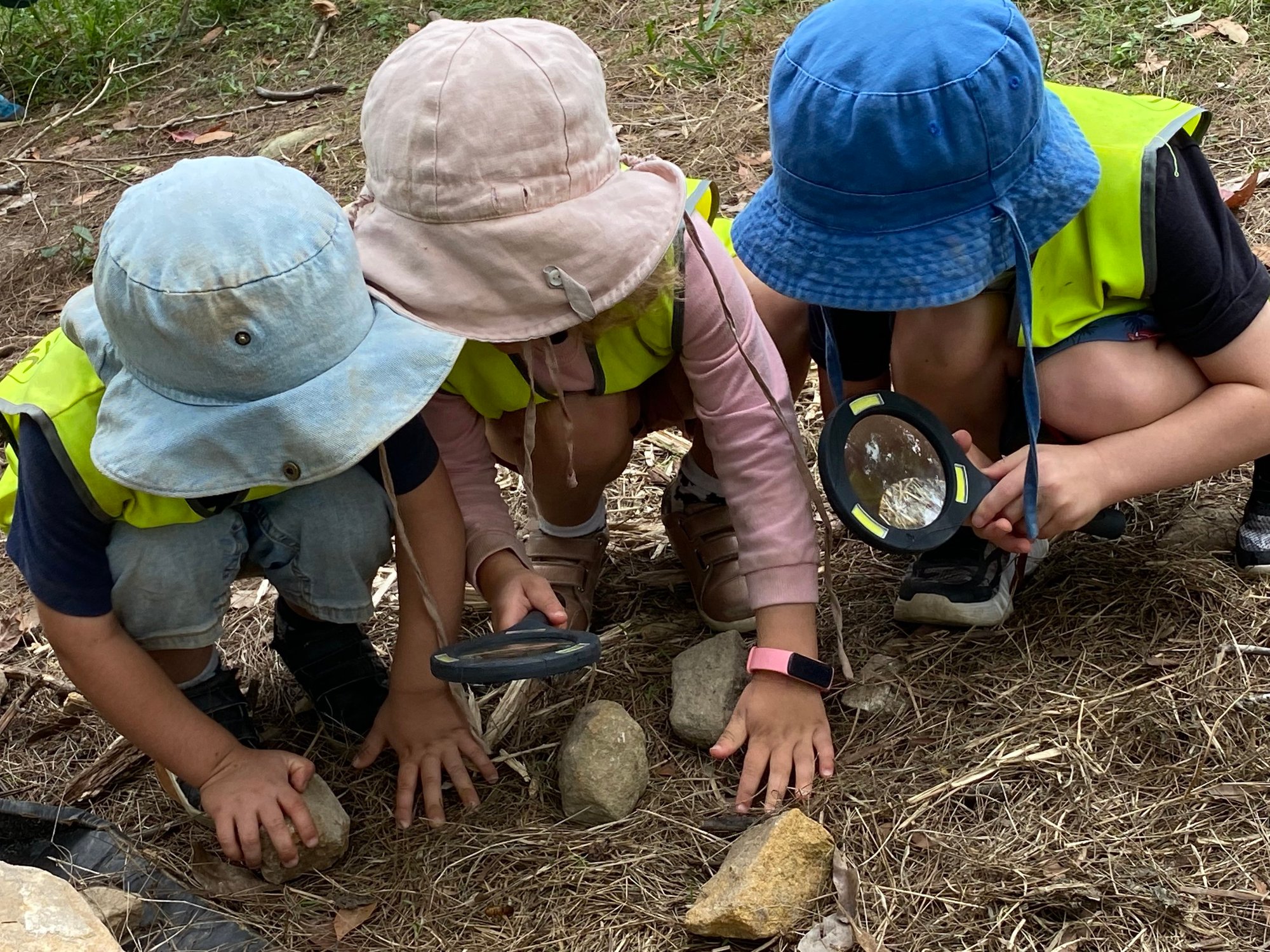 case study
Child Care Marketing ideas
See how we helped Handprints Early Learning Centres grow their online enquiries by over 250%
SEO for Child Care Centres
SEO is important for Child Care Centres in Australia, as it helps them increase their visibility on Google search results and assists in solidifying the reputation of their centres. In this competitive industry, Child Care Centres must ensure their presence online can be found with ease by today's tech-savvy parents searching for advice and reviews through Google. For example, having a verified Google My Business account will help Child Care Centres rank higher and build trust with potential customers. Additionally, implementing SEO techniques such as optimising website content to include relevant terms and phrases associated with a child care centre will further enhance visibility. By prioritising SEO initiatives now, Australian Child Care Centres are underpinning the longevity of their business operations.


Audit
Auditing your website if you have one is key to identify your current strengths and areas to improve.
Strategy
We formulate a plan of action following the audit with clear milestone and detailed tasks to be performed.
Implementation
Following the strategy, our recommendations are implemented quickly onto your website and other assets.
Improvement
As SEO is a long process, we prepare and exectute plans to improve your rankings as quickly as possible.
Google Ads for Child Care Centres
It is becoming increasingly important for child care centres in Australia to develop a google ads strategy to help them maximize their online marketing efforts. Implementing google adwords can be an effective way of increasing visibility of these services and allowing parents to find them with ease, but it's important to ensure the right strategy and planning are in place. A successful google ads campaign requires research into relevant keywords that potential customers may be using when searching for child care services, as well as deciding on the best budget and location settings. In addition, proper monitoring should be carried out to make sure the desired conversion goals are being reached - making google adwords an essential tool for any successful child care centre looking for maximum online exposure.


Analysis
We discuss with you your pain points and analyse the competition in your area to give us enough information about what can be achieved with Google Ads for you.
Strategy
We select keywords, write ad copy and define the overall strategy including costs and expected return in a plan that we present to you.
Ad Creation & Management
We create your Google Ads account and implement our recommended Campaign structure, with Campaigns, Ad Groups, Keywords and Ads to produce the best possible results.
Continuous Improvement
We don't set and forget the ads. We constantly monitor campaign performance and give you access to a dashboard to see how everything is going. We make tweaks as necessary, daily.
Testimonials
Handprints has been working with Thrive for the last few months to develop and implement a digital marketing plan for our childcare centre business. Within 1 months of starting this work we achieved our highest ever number of online enquiries (more than double the previous 12 month average). They are great to work with and we look forward to an ongoing partnership with Thrive.
Download Our Case Study
See how Handprints increased their number of online enquiries by over 250%
Contact Us
Reach out to us today
Ask us questions, or schedule a chat to discuss your digital marketing needs.